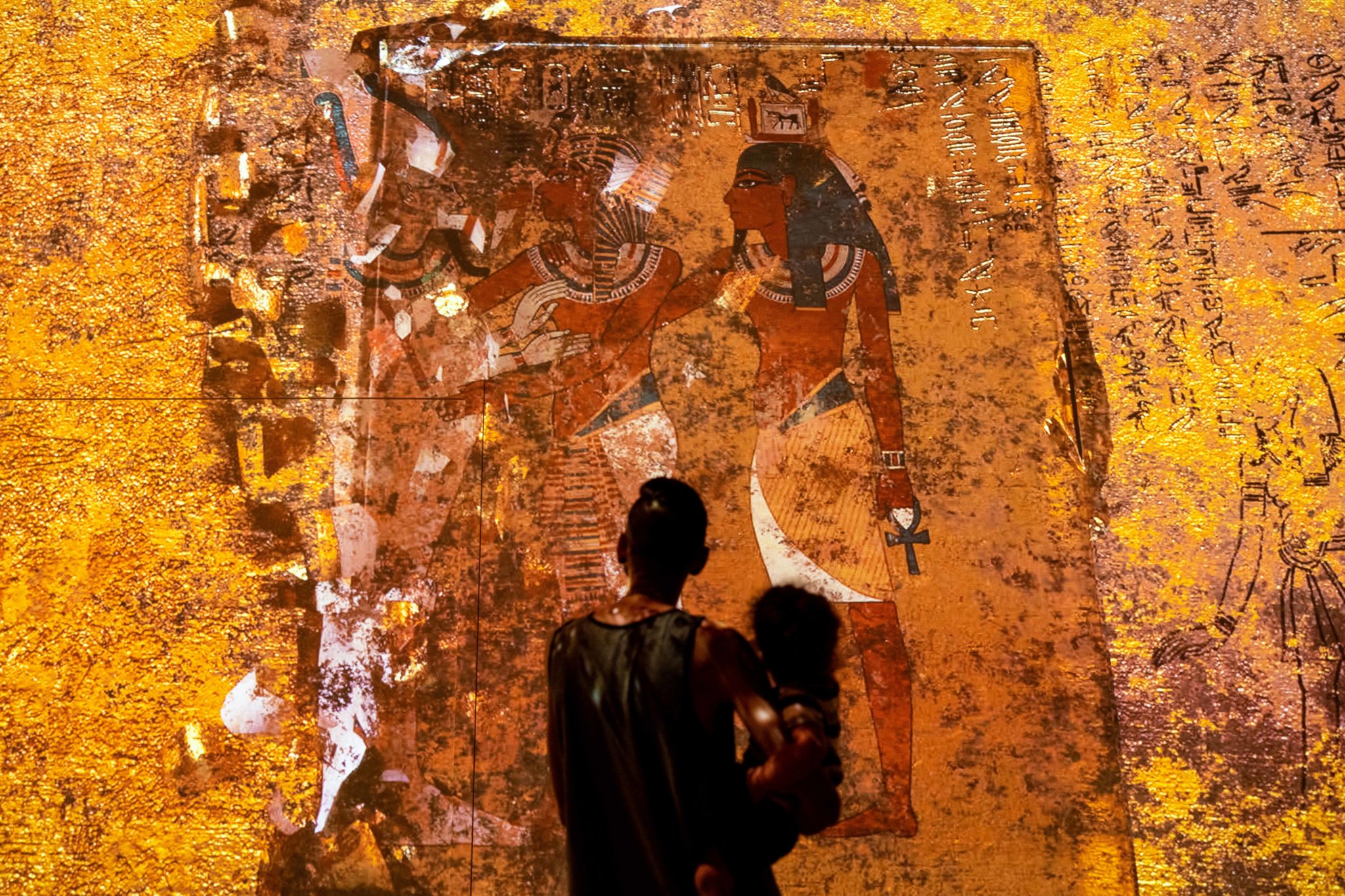 Experience ancient Egypt like never before, right here in Chicago! Follow King Tut's Journey at the Immersive King Tut experience.
The King
King Tutankhamun, more commonly known as King Tut, was a famous Egyptian ruler. Known as also the "Boy King", King tut began ruling at just age nine. Many say he was born into the role considering his name means "living image of Aten"; Aten being the God of the Sun. King Tut was born to possess power. Although he died at age 19, and only ruled for a decade, King Tutankhamun's legacy continues around the world, and in the city of Chicago
After his passing, King Tut became Pharaoh, or a god to the Egyptians. During his rule, King Tutankhamun implemented many corrections to fight the backlash of the previous King. Under his rule, he was said to have been influential, progressive and a staple in Egyptian history.
The Exhibit
Chicago celebrates King Tut at their 4D Immersive Experience at the Lighthouse Artspace Chicago. For a limited time, come join King Tut as he shares his journey as a Pharoah. The exhibit celebrates the 100-year discovery of King Tutankhamun's tomb, and wants to take guests along for the ride!
After being discovered with various artifacts, Tut's mummy and sarcophagus, as well as his infamous headdress, Paleontologists now have more to share than ever before! The exhibit follows the story of King Tutankamun as he travels to the afterlife. The exhibit displays sculptures, immersive audio, and visuals, as well as sand on the floor to give Chicagoans an authentic Egyptian Experience.
Other Immersive Experiences
Immersive experiences don't just stop at King Tut. The Lighthouse Artspacealso hosts other experiences. From Van Gogh to Monet: there is a variety of experiences that many can sign up for year-round! Make sure to check out the Immersive Nutcracker Experience opening November 19! Immerse yourself!
Buy your tickets now!