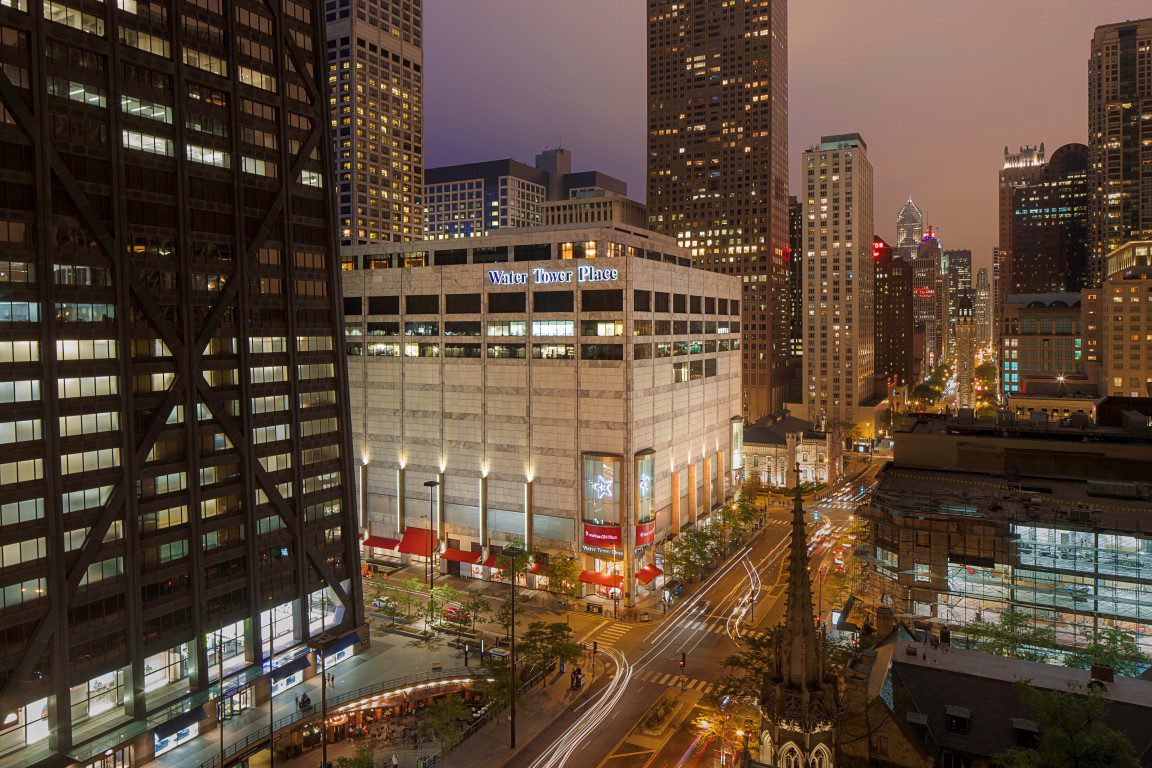 Nestled on Chicago's iconic Magnificent Mile, Water Tower Place stands as not just a shopping mall but a captivating destination in itself. With its remarkable blend of over 70 stores, restaurants, and entertainment options, it offers an unparalleled experience that beckons both locals and visitors alike.
Holiday Spirit
This holiday season, Water Tower Place has transformed Michigan Avenue into the Merry Mile, bringing the joy of the holiday season to the Mag Mile. Experience a magical world with The Sweetest Santa on The Mile! Join in from November 17 to December 24 for a delightful, family-friendly, and candy-filled holiday experience. Immerse yourself in the sugary wonderland and capture the magic with festive photo opportunities scattered throughout.
That's not all! Enhance your memories with a special visit to The Sweetest Santa on the Mile. While the candy-filled photo pop-up is free for all, make it sweeter with Santa photos, available for an additional fee.
Don't miss out! Make sure to book your Santa tickets online to secure your spot in the heartwarming festivities.
Water Tower Place, the (holiday) shopping enthusiast's paradise, boasts an impressive roster of stores, featuring renowned brands such as American Girl Place, Lego, Akira, and Eileen Fisher. Whether you're hunting for the latest fashion trends, searching for unique gifts, or simply indulging in retail therapy, this seven-story mall has you covered.
Water Tower Place goes beyond just being a shopping hub. It offers an abundance of experiences that make it a cherished Chicago landmark. For those craving culinary delights, the mall features a medley of dining options to satiate your taste buds. From American Girl Café to Harry Caray's, there's a table waiting for you to savor exquisite dishes and enjoy a delightful meal with family and friends. After grabbing a bite to eat, head over to Muah Cotton Candy, Chicago's first cotton candy art store .
Entertainment Extravaganza
The entertainment quotient at Water Tower Place is equally impressive. If you're a fan of the arts, the Broadway Playhouse is a treasure trove of world-class performances, ensuring that you'll always find a captivating show to attend. Make sure to check out the Chicago Sports Museum, with its interactive exhibits of all things Chicago sports. It's a must-see for every sports fan! The Exhibit House showcases experimental art installation and plenty of photo-ops. Check out the Water Tower Place event calendar on their website.