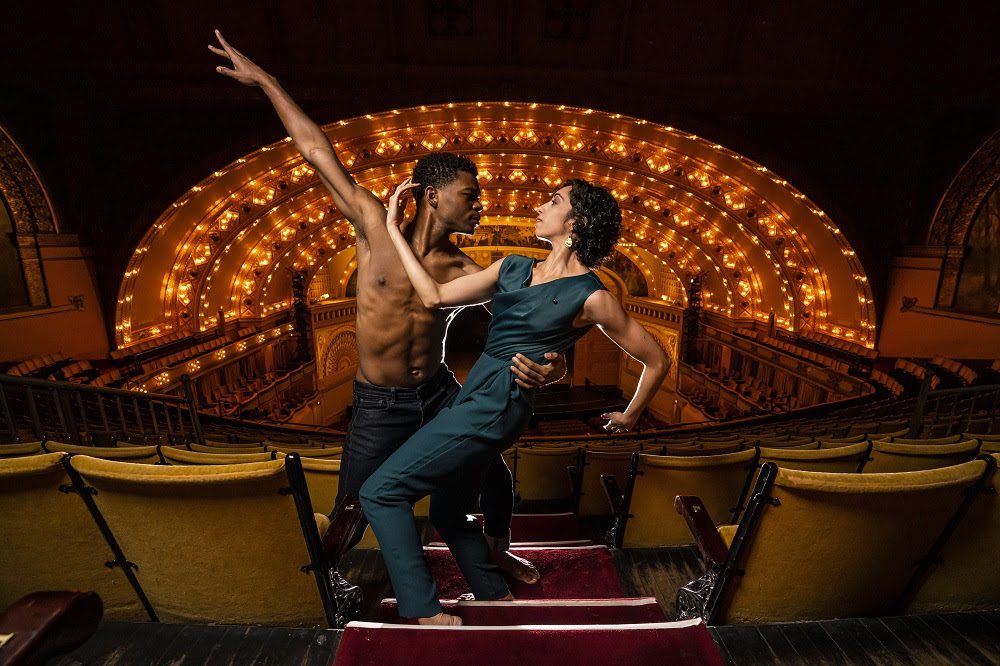 Live performances are making a comeback! After a year of uncertainty, The Auditorium Theatre is so excited to be back showcasing worldwide talent. Deemed "The Theatre for the People," The Auditorium Theatre at Roosevelt University is a non-for-profit organization that aims to showcase cultural and educational programming to Chicago through the arts. We could not be more excited for the 2021-22 season lineup- read on to see what's in store!
International Dance Series
Opening in February, Ballet Folklórico de México de Amalia Hernández will be celebrating their 70th anniversary as a part of the International Dance Series. Continuing through the spring, this series will also feature performances by Alvin Ailey American Dance Theatre and Ballet Hispánico – Doña Perón: The Rise and Fall of a Diva. Closing out the series will be the extravagant and bold Eifman Ballet of St. Petersburg's Russian Hamlet. Each of these dance companies explores culture and historical events and presents them in a new and exciting way, ensuring this series will be a hit!
"Made in Chicago" Dance Series
Beginning in October, the "Made in Chicago" Dance Series will showcase world-renowned performers from right here in the city. Opening the series with style and flair will be the Ensemble Español Spanish Dance Theater. Continuing the series will be the Deeply Rooted Dance Theatre, highlighting African-American traditional dances. Trinity Irish Dance Company and Giordano Dance Chicago will close out the series with energetic and captivating shows. Don't miss your chance to see Chicago's talent shine!
Music Series
This season's Music Series will showcase The Auditorium Theatre's signature production of Too Hot to Handel: The Jazz-Gospel Messiah. That's right- this legendary twist on Hadel's classic Messiah is back and better than ever! Every Martin Luther King Jr. Weekend for the past 17 years, The Auditorium Theatre has brought together world-class musicians to reinvent the choral classic with a jazzy flair. The theatre is still carefully curating their Music Series lineup, so check out the website for updates throughout the season!
National Geographic Live Series
A little different than the theatre's other series', the National Geographic Live Series will feature multiple speakers to educate audiences on different forms of visual arts. In Wild Hope, photographer and filmmaker Ami Vitale will share the artistic process of documenting her life experiences and what inspires her. Paleontologist Nizar Ibrahim will highlight his journey of documenting and discovering the largest dinosaur to date. Ronan Donovan will speak on her time as a biologist and photographer working in close proximity to animals that are closer to humans than we could ever imagine. Head out to the Auditorium Theatre to learn from these worldly explorers and artists- this is a one-of-a-kind opportunity to learn about art in a way you've never thought of it before!

There's nowhere else you can see this diverse collection of artistic works live on stage! Be amazed by the rich culture presented and the incredible talents presented by The Auditorium Theatre. More information as well as tickets can be found at AuditoriumTheatre.org.
Written by: Lindsey LeBeda