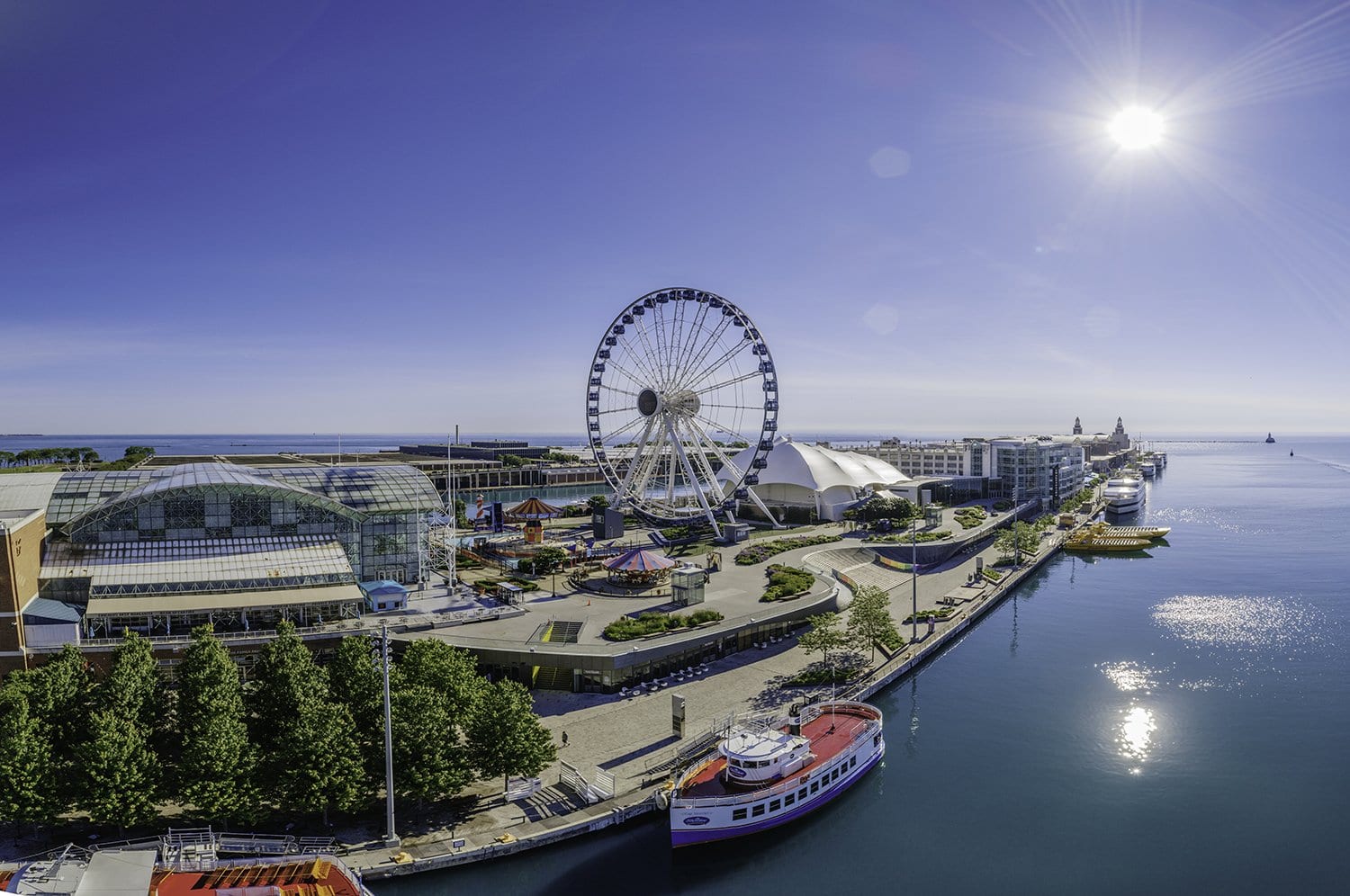 Written by Dustin Ford
During the 1893 World's Columbian Exposition held in Chicago, a man named George Washington Gale Ferris would change the world by unveiling a machine that would change the world as we knew it. The first ever Ferris Wheel had been created here in Chicago. This legendary structure was designed as a direct response to the Eiffel Tower, which had been unveiled at the 1889 Exposition in Paris, France. Standing 250 feet in diameter, this revolutionary machinery has inspired smaller various to pop up around the world.
This Ferris Wheel was the inspiration for the Navy Pier Ferris Wheel. On July 1st 1995 this Ferris wheel was opened. With a diameter of 140 feet, one full rotation took 7 minutes. There were 40 Gondolas, each holding 6 passengers. The operations manager, Clinton Sheperd, set the Guinness world record for longest marathon riding of a fairground's attraction at 48 hours on this Ferris Wheel. Years later the Ferris Wheel was starting to show its age. It was later torn down on September 27th in 2015.
The Ferris Wheel that currently resides at Navy Pier was opened on May 27th in 2015. The model of this Ferris Wheel is the Dutch Wheel 60, the only one in the country. This structure is a marvel in itself. It is 196 feet tall, weighs 525 tons, and holds over 414 passengers. The structure is so secure that it can withstand winds over 100 mph. It's support beams are so massive that they extend through the pier and into bedrock.