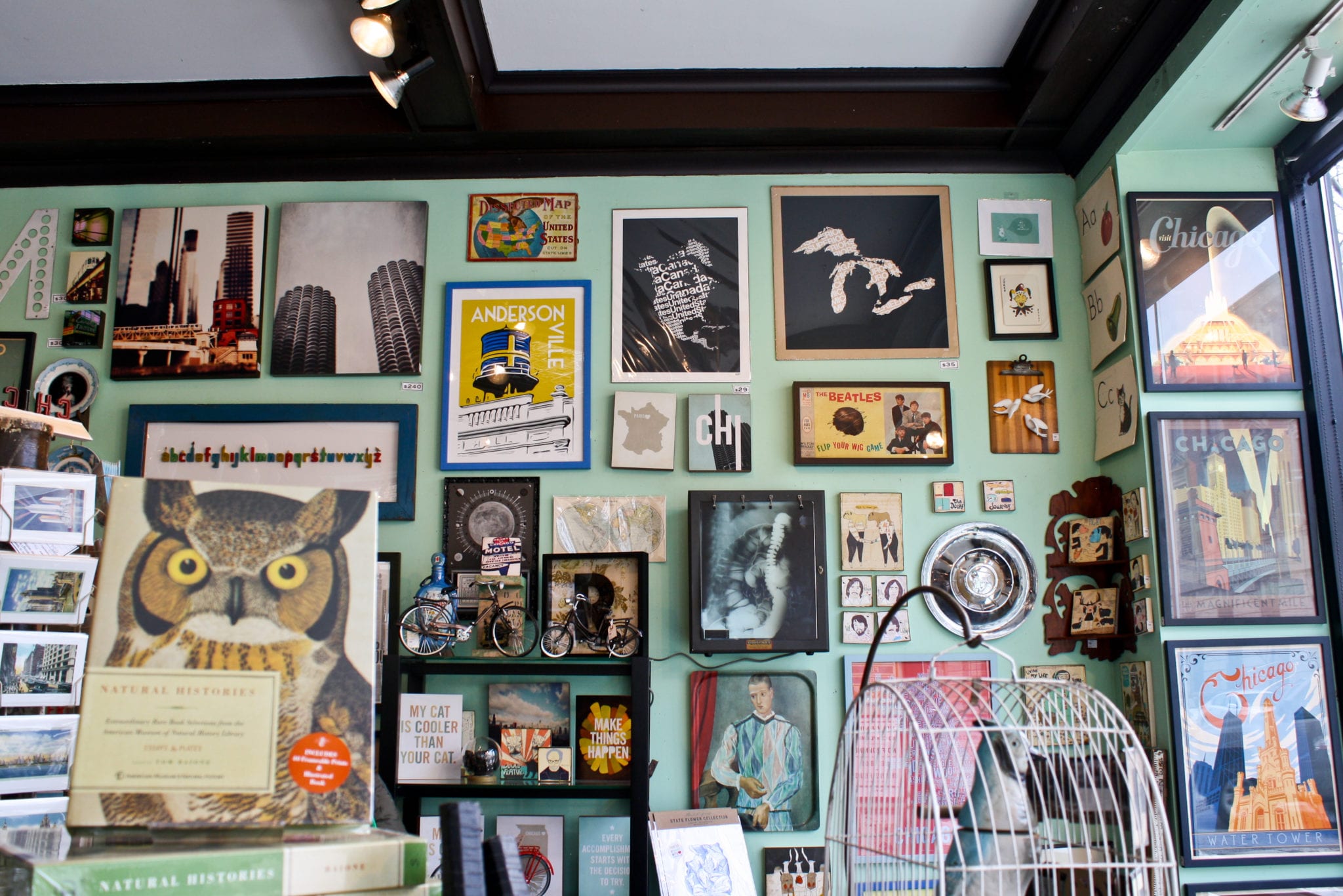 Yes, there are a lot of souvenir shops in Chicago, but why not go to the best ones to find the most unique gifts to bring your loved ones? We've selected some of our favorite places to go to find the most original souvenirs and gifts from all around the city!
Accent Chicago
Located in the center of the city on Michigan Ave, Accent Chicago will have anything anyone visiting the city would be looking to bring home. Mary Skoubis, concierge at the Drake Hotel recommends Accent Chicago to grab a city flag, a keychain with the skyline or even an Al Capone shot glass, among other unique gifts. While they will have lots of classic Chicago tees, this shop will also feature some of themes unique mugs, shirts, bags, ornaments and accessories anyone visiting will fall in love with. It's not a normal souvenir shop, it's a cool souvenir shop!
Transit Tees
This Wicker Park store not only has the most amazing and original tees and games for tourists, but locals as well! Located in Wicker Park, Transit Tees create some of the most unique T-shirts, sweatshirts, hats, mugs, bags, stickers and more. They also just came out with this cool new card game inspired by Chicago's very own transit called Loop The Elevated Card Game.
The Museum Shop at the Art Institute
Not only will you have a great excuse to check out Downtown Chicago's #1 Museum – The Art Institute, but you will also be able to get your hands on some of the most original and extraordinary souvenirs. Roxana Barszcz, concierge at Hyatt Regency Chicago, tells her guests to head to the Art Institute Shop to check out of beautiful pieces ranging from scarves and jewelry to wall plugs and purse tags.You will find some of the most interesting pieces of craft, and the best part? They also do online orders if you need something shipped home!
Foursided Chicago
Four-sided Chicago will give you some of the best souvenirs or gifts there is to offer. Located in Lakeview, this beautiful store will provide the best photos for your new pad or a great going away gift for a dear friend. From candles, to state posters their products will be the perfect finishing touch in anyone's home. They provide photos and frames that will be focused on Chicago as well as other vintage collections that will be perfect for your off brand friends an family.
Chicago Sports and Novelty
Shannon Boland, concierge at LondonHouse Chicago, recommends Chicago Sports and Novelty for gifts for your favorite sports lover. With multiple locations in the city, Chicago Sports and Novelty is a Chicago classic boasting merchandise from each Chicago sports team, plus items depicting the skyline, Chicago flag, and more. This store is definitely a hot spot for everyone from tourists to locals.